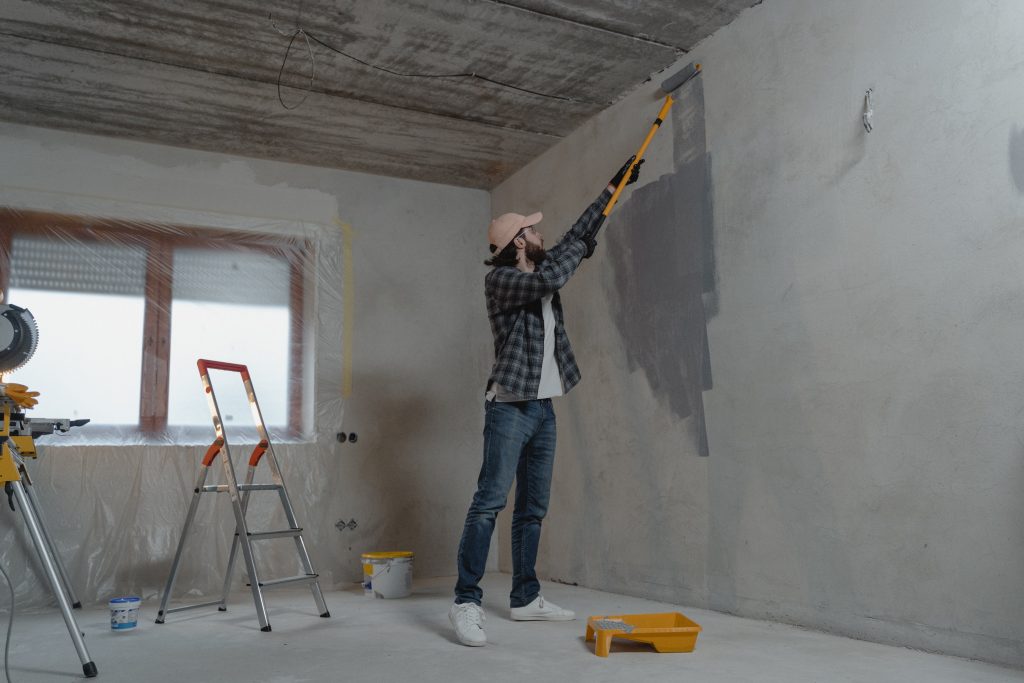 There is no denying that when you are in charge of turning a fixer-upper around, there is a long list of things to accomplish before you can put it on the market. Many will choose to purchase a home to restore and fix up with a hard money loan, then turn around to sell it to make a profit. True, buyers will want to see if all the crucial systems of the home work, but before you go sell, there are a few things you can do to boost the resale value of your home.
Painting is one of the most essential parts of a home's aesthetic. Always paint new walls before selling. It is usually a good idea to keep all walls in the home the same for an added sense of cohesiveness. Buyers want to be able to see that the home is move-in ready.
Replace old appliances. Even if they work, you may be able to get more value on your fixer-upper with new stainless steel appliances versus outdated white or black appliances. Dated appliances can turn buyers away.
Countertops are another important part of a show-worthy kitchen. Most buyers are looking for marble, granite, or quartz countertops in a white or grey look. New countertops can brighten up the kitchen, and if the home is open concept, it can brighten up the entire look of the home.
Whether you are looking to flip a property through a hard money loan or looking to elevate your business through one of our commercial mortgage loans FL, Monroe Funding Corp is here to help.